Khalid Shatta was born in Nuba mountains, Sudan but had to relocate to Khartoum early in his life due to conflict. He started drawing early on and despite challenges he was able to study he was able to study at the Sudan University for Sciences and Technology's Fine and Applied Arts faculty making him the first person from his family to study at university.
One of his first projects was taking pictures at his home place, Nuba mountains. There, Shatta was inspired by the intimate connections between humans and nature along with children's innocence and childhood regardless of the difficult circumstances of their upbringing. In Sudan, Shatta also worked with organisations such as Save the Children, youth forums and efforts to integrate child soldiers and South Sudanese in Sudan.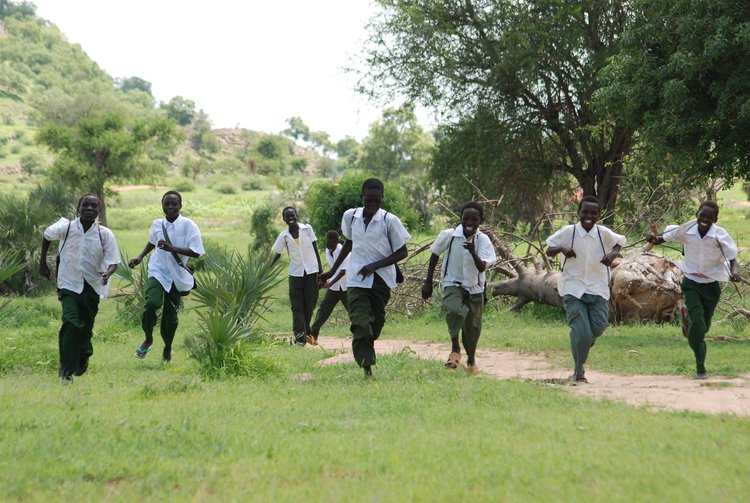 Nuba Mountains 3
With the support of one of his peers his work was nominated at the 2012 EFA Global Monitoring Report art contest, a UNESCO competition, which he won and went to Paris for a short residency. As the situation in his home country was getting increasing difficult he eventually migrated to Norway where he has been living since.
Shatta is inspired by modernist painters but mainly by the diverse and ancient history of his home country Sudan and works to challenge the dominant narratives of Sudan that are portrayed in the media.
Reflecting on his identity he explains "I don't think of myself as white or black, I think of myself as an artist. I want my art to reflect in everyone."
Migration of the Soul
"I am currently exploring a theme I call the migration of the soul – the sensation of being out of place. We live in a time where many people feel a disconnection from their own bodies and existence. I make use of ancient Kemetic and Cushitic symbols from the historical kingdoms of the Nile valley civilisations. I believe that everything is connected through our shared history, even in this chaotic state of migration."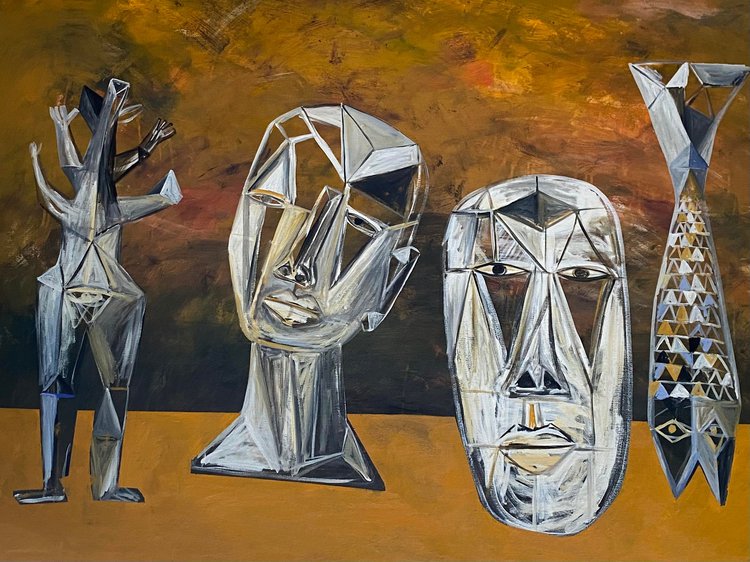 Series: Migration of the Soul
Symbolism (© Khalid Shatta)
All images/videos used on this page are copyrighted by the artists, unless stated otherwise.
Back to top
Back to all artists