The artist
Husam Abdesalam grew up in a musical home in Port Sudan, Sudan. He is a talented composer and violinist with more than 18 years of experience. His music reflects the diversity and richness of Sudanese music. His compositions are a mixture of originality and modernity in musical thinking.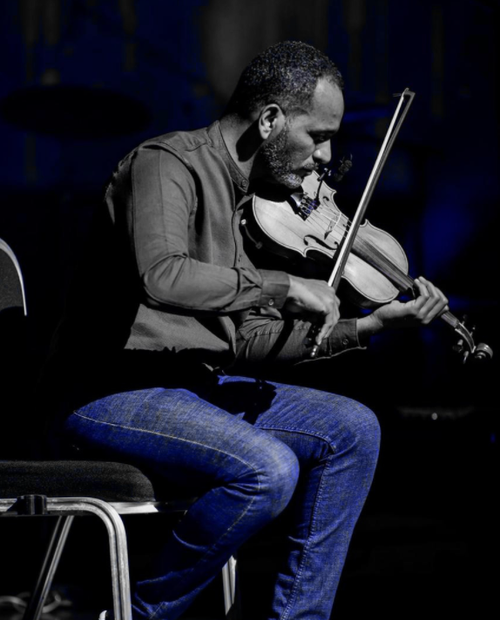 When Husam was 16 years-old, the Khazan military regime took over in Sudan. Unsure if he could pursue a career in music due to all the restrictions imposed on the people, he began to study and work in Public Relations. However, in 2010, he started to study music professionally, and in 2018, he had completed a Master of Music (M.Mus) from the University of Sudan for Science and Technology and acquired a Bachelor in Music Composition.
Husam believes that music has an extraordinary ability to spread an atmosphere of love and acceptance among people, and that the violin in particular has the ability to express various human feelings through its captivating sound. When playing the violin, Husam feels close to himself and open to the hearts of the audience.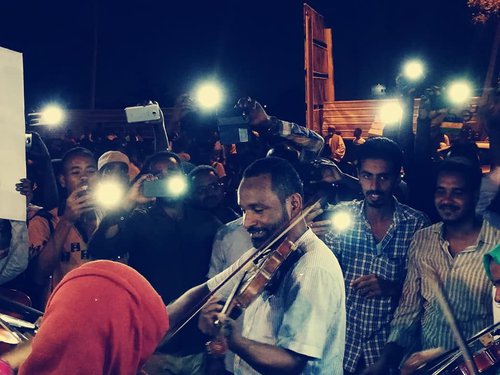 Today, Husam uses his education and talent to teach violin, music theory, harmony, ear training, writing musical scores and arranging music to create a unique and original sound. He has also composed and arranged over twenty songs and soundtracks for TV programs and documentary films. Outside of Sudan, Husam has written and composed the soundtracks of five musical pieces about Sudan, Somalia, Eritrea, and Ethiopia that were broadcasted on Al-Jazeera Documentary TV Channel in the period 2014-2019. Moreover, he works as a lecturer at Afhad University For Women (2014- ) and as a Music Teacher & Arranger at Bait Al Oud, Khartoum (2020- ).
Husam has heavily contributed to the music scene in Sudan in events such as, Mind and Soul Music Festival (2008) where he was a founder and manager, as a violinist at the Sudanese national musical band (2000-2004), part of the Modern Jazz Workshop at Goethe Institute Sudan (2018) and Modern Jazz Workshop with the US Embassy (2016) among many.
Selected works
Performance at EXPO Dubai (2022)
Husam's latest performance was at EXPO Dubai in January 2022 with Bait Aloud.
Solo performance at Opera House Cairo (2021)
In this performance, Husam played tribute to the music composer Ali Osman.
Husam's performance at EXPO Sudan
---
See more
All images/videos used on this page are copyrighted by the artists, unless stated otherwise.
Back to top
Back to all artists