Nosizwe Wins the Hedda Prize for Best Musical Theater Performance
The INSPIRE team congratulates Nosizwe Baqwa for winning the highly acclaimed theater prize in Norway, the Hedda Prize, in the category Best Musical Theater Performance for her play 'Mother of a Nation'. The play is directed by Zezé Kolstad and Nosizwe Baqwa in collaboration with Riksscenen and SPKRBOX.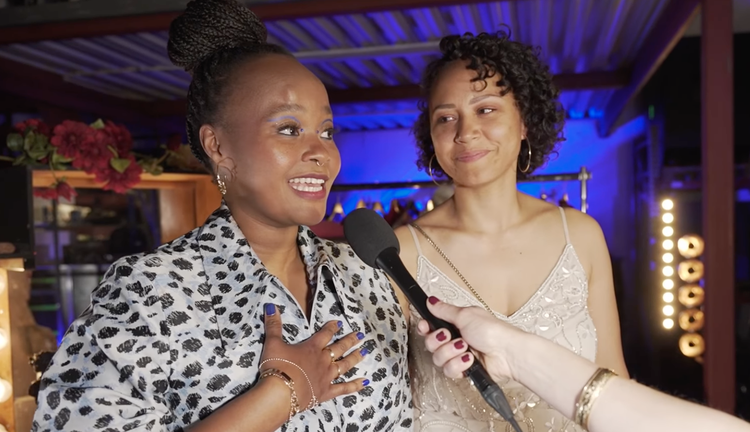 Photo: Screenshot from video by Heddaprisen on Facebook
The Hedda Prize is the most prestigious theater prize in Norway and is awarded by the Norwegian Theater and Orchestra Association. It has been distributed annually in up to twelve categories since 1998, with the exception of 2021 when it was canceled due to the corona pandemic. Thus, pieces from 2020-21 was also included in the jury's assessment this year, making the competition even tougher. The Prize is named after the character 'Hedda' from Ibsen's play Hedda Gabler.
Watch an interview of Nosizwe Baqwa and Zezé Kolstad after the Award Ceremony on June 19, here (the video is in Norwegian).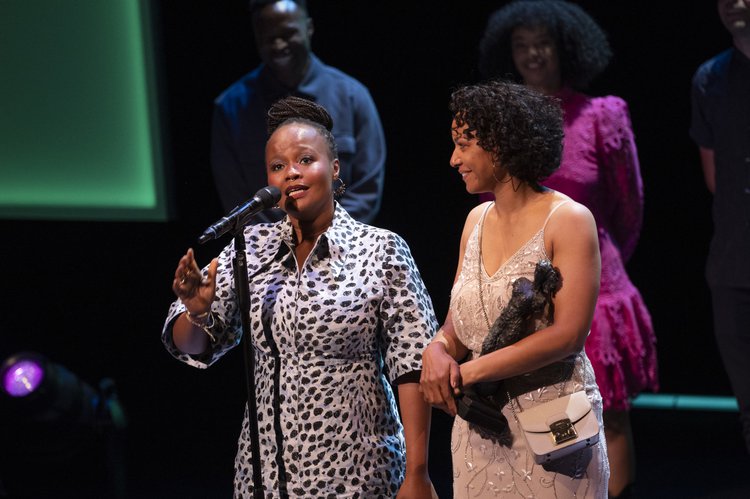 Nosizwe Baqwa and Zezé Kolstad win Hedda Prize 2022 for Best Musical Theatre Performance. Photo: Skjalg Vold