The artist
Nosizwe Lise Kealeboga Sidzumo Baqwa (b. 1983), known by the name Nosizwe, is a singer, actress, producer, political scientist, mother and activist. The multifaceted and versatile artist is based in Oslo, Norway, but her roots are both in Norway and South Africa.
For Nosizwe, the interplay between politics and art can have an important mobilising power. For as long as she can remember, she has felt a strong political engagement and commitment to her communities. Her parents fled the apartheid regime in South Africa in the 1960s and her mother ended up in Norway, where she raised five children alone while working as a doctor. Nosizwe was the youngest of five - all of them brothers. She quickly learned to think quickly, navigating loud and endless discussions with her brothers, and how to stand up for herself. Even her name Nosizwe, which means 'Mother of a Nation', entails a strong sense of a person who takes responsibility for others.
There is no doubt that Nosizwe lives up to her name. Apart from being a singer and an actor, she holds an MA in International Studies and Diplomacy from the School of African and Oriental Studies (SOAS) in London. After her finishing her degree, she got an internship at the UN Delegation in New York. She then moved back to Norway to be a part of the establishment of the Norwegian chapter of ICAN, the organisation that won the Nobel Peace Prize in 2017.
In order to make a positive impact on the world, Nosizwe uses her voice in other ways than just through speeches and political debates, namely through her music and stage performances. Her musical style is a playful mix of soul, jazz, blues, electronica and hip-hop. Seamlessly blending sensual, mature sounds and lyrics with a whirlwind of energy and mischief.
Nosizwe works in the intersection between politics and art. "Art communicates in a way that politics and diplomacy never can", Nosizwe argues. It is in this way that she links the story of herself and her family to contemporary social and political situations. To remind the audience that the personal is political, and that the political is personal.
Nosizwe is currently the chairperson for the Council for multicultural minorities for Oslo kommune (Norwegian: Rådet for flerkulturelle minoriteter). She also loves working with children and young people, and has previously been a musical consultant for Fargespill, which has been described as 'Norway's most ambitious performing arts project'.
In the last years, Nosizwe has played alongside some of Norway's best musicians and at some of Norway ́s biggest festivals. She has appeared in several entertainment programs on television in various capacities, played an acting role in the critically acclaimed drama series 'En Natt' on NRK, created by Øystein Karlsen and Kristoffer Schau, and 'Pørni' created by Henriette Steenstrup on Viaplay.
Selected works
In Fragments (album, 2016)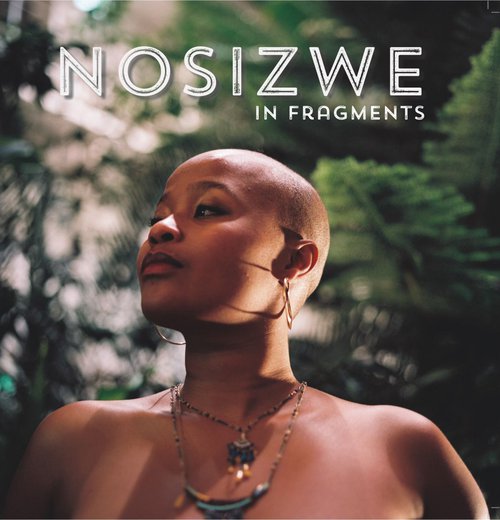 Nosizwe's first album called In Fragments was produced by the legendary producer and singer Georgia Anne Muldrow. The album saunters around elements of Hip Hop, Jazz and R&B. The title of the album reflects the way Nosizwe have always felt: divided, fragmented and restless to the bone without knowing completely why. Fragmented by all the moving, and the definitions that demanded her to behave in certain ways in order to belong, and the expectations of being the best in all she does. The album was nominated as 'Best Nordic Album of the Year' by the Phonofile Nordic Music Prize.
Read a review of the album here.
I am Nina (production, 2016, 2017, 2018 2020)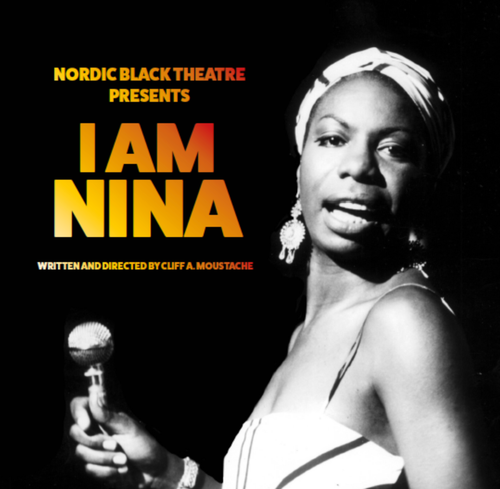 Nosizwe played Nina Simone in the critically acclaimed musical 'I am Nina' that has been running on a sold-out streak at the Nordic Black Theatre and Drammens theatre. The musical tells the story of Simone's life, times and music. Nina Simone was a very committed and political person against the structural racism African Americans were experiencing in their everyday life. In a radio interview, Nosizwe pointed out that there are several unpleasant similarities between the story of Nina and herself. With almost no acting tools in her hand, Nosizwe said she felt that Nina Simone infiltrated her mind and her body in a way that was difficult for her to detach herself from. She had to dig deep into self-experienced events, to the stories from women she knew, to the woman Nina herself. To tell the story of longing and grief, from the hard life for black women to the life of women all over the world.
Mor av en nasjon [Mother of a Nation] (production, 2020, 2021, 2022)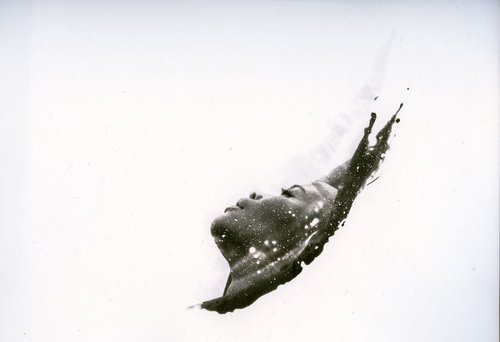 'Mor av en nasjon' [Mother of a Nation] is Nosizwe's solo performance of a deeply personal and political generational story. The performance is a musical monologue and is based on the lives of Nosizwe's grandmother and mother, as well as the main character's own journey. Through memory, interviews, imagination, testimonies and music, we gain an insight into the lives of three women, in three different eras and three different socio-political contexts, bound by blood and life experiences. We encounter stories of love and family, loss and trauma, migration, forced displacement and identity. The solo performance 'Nosizwe' is Baqwa's passion project. It has had a long birth, partly because she gave birth to a new son at the end of 2019.
Mor av en nasjon (Mother of a nation) | Photo: Smile Studios (© Smile Studios)

Dunno | 2020 | Nosizwe | To say 2020 has been difficult is an understatement and in the new single, Nosizwe looks at the uncertainty of the road ahead of us. (© Nosizwe)

The Drill | 2018 | Nosizwe

Nosizwe Live | by:Larm 2016

Nosizwe / Tjore | 2018 | Nosizwe & Anders Tjore (© Nosizwe)

Nosizwe | Photo: Moe Chakiri (© Moe Chakiri)

Nosizwe realising she is nominated for the prestigious Hedda Prize 2022 for Best Musical Theatre Performance (© Skjalg Vold)
---
Read more
Nosizwe tells her story and plays some of her favourite music on the Norwegian national radio channel (in Norwegian)
Interview of Nosizwe in the Doyennes (in English)
Nosizwe's contribution (in Norwegian) at the Safemuse-conference 'Fri kunst - Fri Bevegelse' (Free art - Free Movement)
All images/videos used on this page are copyrighted by the artists, unless stated otherwise.
Back to top
Back to all artists