Artist Spotlight: Suzannah Mirghani
Suzannah Mirghani is a writer, researcher, and independent filmmaker Sudanese filmmaker whose creative journey reflects her diverse upbringing and passion for the arts.
Journey to Filmmaking
Growing up in various countries, but spending the majority of her childhood inSudan, she was exposed to a rich cultural tapestry, particularly in music and literature. While Sudan did not have access to the latest films, Suzannah watched Bollywood and classic Hollywood films on VHS tapes, on repeat, which became her first sources of inspiration and still influence her filmmaking today. She describes being enchanted by the world of film: "I always thought that films existed on their own, in some magical sphere. I didn't think that human beings made films." Growing up, Suzannah never thought of working in film; there were no film schools or Sudanese filmmaker role models.
A few years after the 1989 military coup, Suzannah and her family moved to Qatar, a country that offered formal film education and practical opportunities through institutions such as the Doha Film Institute, which opened in 2009. Suzannah explored various aspects of filmmaking without a predetermined goal in mind. It was through the institute that she began making short films, refining her skills and exploring courses in directing, acting, lighting, and scriptwriting.
Return to Sudan
During her years in Qatar, Suzannah recalls: "Sudan was a distant memory. Qatar was now my home." However, her perspective changed when she wrote a script inspired by a childhood memory of her grandmother's stories. As the Sudanese revolution unfolded in 2018, marking a shift towards democracy, she felt a compelling desire to return to Sudan. With the support of a grant from the Doha Film Institute, she embarked on bringing her script to life in the short film "Al-Sit". The film [watch trailer] explores family relationships and cultural expectations in Sudan through the perspective of a young girl.
"Without ever thinking that I would go back to Sudan, I wrote the script for "Al-Sit" as a writing exercise, as a story. That year, 2018, was the start of a revolution in Sudan. After the people brought down the military dictatorship and began moving towards civilian-led rule, that's when I thought – this is the right time. There is now a space for expression. I can go back to Sudan and make this film."
The experience of filming "Al-Sit" in Sudan, a country without a well-established film identity, proved both challenging but also rewarding for Suzannah. The technical crew, skilled in commercial projects, but with limited experience in independent, non-commercial films, brought fresh perspectives to the work. The first-time actors also brought an authenticity to the characters, enhancing the storytelling.
"The protagonist is 15 and she enters into an arranged marriage, and so the actor, Mihad Murtada, fully understood what it felt like to be that character. It could have happened to her." If I had asked Mihad to act like a princess from the 18th century, that would have been a difficult task. But in these particular roles it worked quite well to have non-actors who fully understood these true-to-life roles."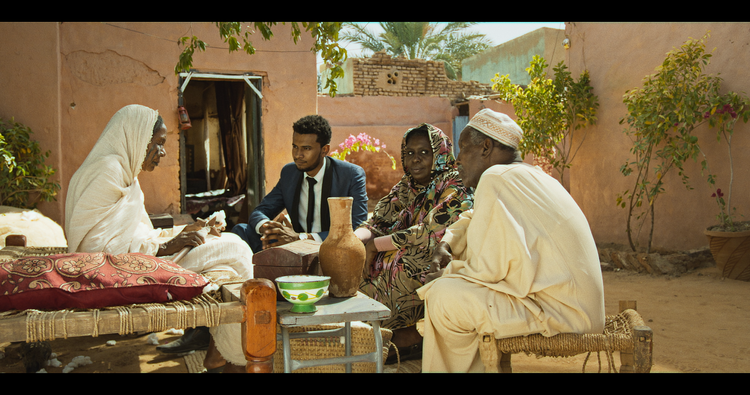 Al-Sit, 2020 - still 2
The scarcity of films made in Sudan also heightened the curiosity and interest of the local community. The film crew faced challenges such as electricity shortages and other infrastructure-related difficulties that, although frustrating, also become a lesson in patience and moving away from the rigid time scheduling of filmmaking. Suzannah describes the sense of community experience during the making of "Al-Sit": "We were staying in crew members' homes and eating with their families. When the electricity cuts out, everyone gets together, hangs out, drinks tea, talks to each other. (…) everything that could have been a disaster turned out to be something positive."
Suzannah's work serves as a testament to the evolving landscape of filmmaking in Sudan. While progress may be slow due to limited resources, the passion and drive for artistic expression persist.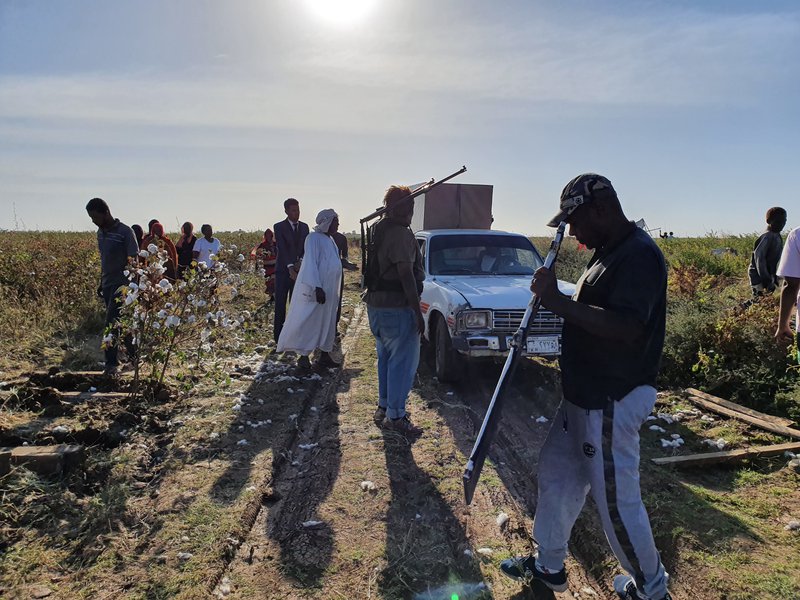 Experimentation
Suzannah has often centered her stories around young women and their coming-of-age experiences. She believes this stage of life to be the most fascinating. This is a time for exploration of diverse identities and conflicting emotions, where adolescents try on different characters to find which one feels the most comfortable. Suzannah's characters reflect the hybridity and multiplicity she sees around her – and has experienced – coming from two diverse backgrounds: Sudanese and Russian. She reflects on the importance of diversity, not only in themes of her work but in her own role as a filmmaker. Her academic work as a researcher also influences her filmmaking, where topics of research cross over into her artistic work. She makes an effort to communicate academic topics in more interesting and accessible ways through film.
Suzannah emphasizes her love of writing, both academic and creative. "When I work on a script, I spend a long time on it. Even though it might only be 10 pages, I could spend months researching the material and writing. I love sculpting the script, even though I know it's only a blueprint for the film and is always going to change up to the last minute."
She notes that transferring her vision into her art is always done differently. Where "Al-Sit" was based on a memory and a feeling, her recent short film "Virtual Voice" [watch trailer] was born through a poem and a need to escape the editing room during the arduous editing process of "Al-Sit". The satirical "Virtual Voice" is entirely different in style and form. Filmed through Zoom and a mobile phone during the COVID-19 lockdown, it captures the essence of our virtual existence. Reflecting on experimentation, Suzannah adds:
"Experimentation is great. It keeps you thinking, inventing. A lot of people think you should stay within your lane, in terms of your voice and your vision – I disagree completely. You can be as diverse and as playful as you want in filmmaking. The cinematic form encourages play."
She describes getting pushback from mentors who nudge her towards developing a single voice. Reflecting on film as an art rather than a skill, she noted: "I understand the idea of specialization. The more you practice, the better you become at something, like a style or genre. But interests and approaches evolve over time. I see film as creating different kinds of art, from different perspectives, at different stages of your life."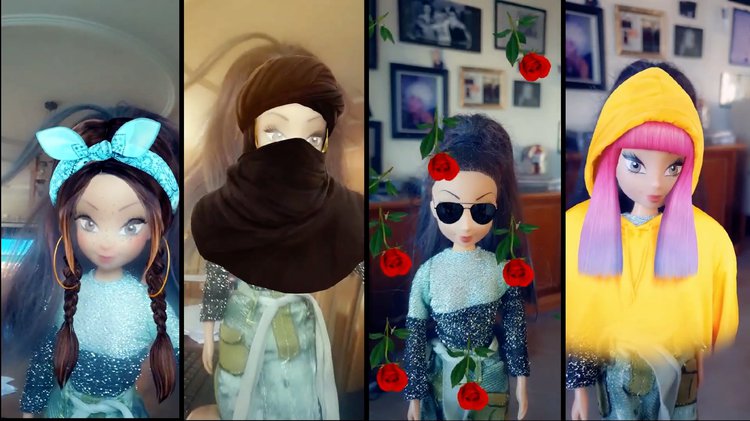 Virtual Voice Still 1
In recognition of her works, Suzannah has received numerous awards and her films have been screened at prestigious film festivals around the world, showcasing the talent and creativity emerging from Sudan. She is one of the filmmakers shaping the future of Sudanese cinema and contributing to the growing impact of the region on the global cinema industry. For the past couple of years, Suzannah has received several grants to create her first feature film, "Cotton Queen," which expands on the story relayed in "Al-Sit."
Read more about Suzannah Mirghani on her INSPIRE profile and follow her instagram to stay updated on her projects.