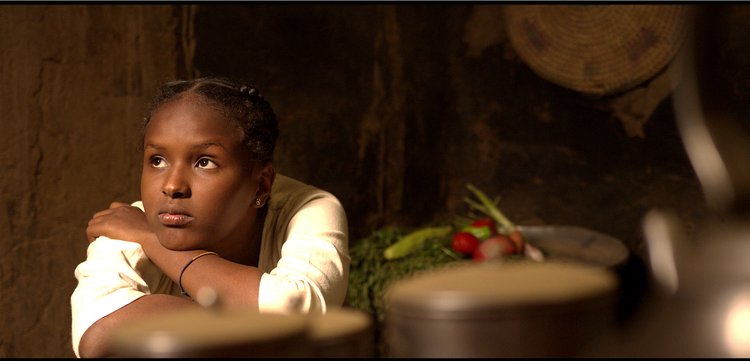 Al-Sit, 2020 - Still 2
The artist
Suzannah Mirghani is a media studies and museum studies graduate from the University College London Qatar (UCL Qatar). Mixed-race Sudanese and Russian, she is interested in stories about the complexity of identity. She is a writer, researcher, and independent filmmaker. Aside from having authored and edited several academic books, she is a director, scriptwriter, and producer. Her filmography includes, Hamour (2011), Hind's Dream (2014), Caravan (2016), the award-winning Al-Sit (2020), and her most recent short experimental documentary: Virtual Voice (2021).
Her films deal with themes of identity and position in society; the two selected films are widely different in thematic focus. Al-Sit for example, takes place in Sudan and explores identity through her Sudanese roots, whereas Virtual Voice (2021) is removed from her ethnic origins and placed within the realm of virtual identity. Both selected films deal with gender, demonstrating one of Mirghani's underlying thematic links. Suzannah is working on her first feature Cotton Queen, which won the ArteKino Award at L'Atelier de la Cinefondation at the Cannes Film Festival in 2022.
Selected Films
Virtual Voice (2021)
Virtual Voice (2021) is Mirghani's latest short film, which premiered at Tribeca Film Festival. It can be described as an experimental documentary/social media satire.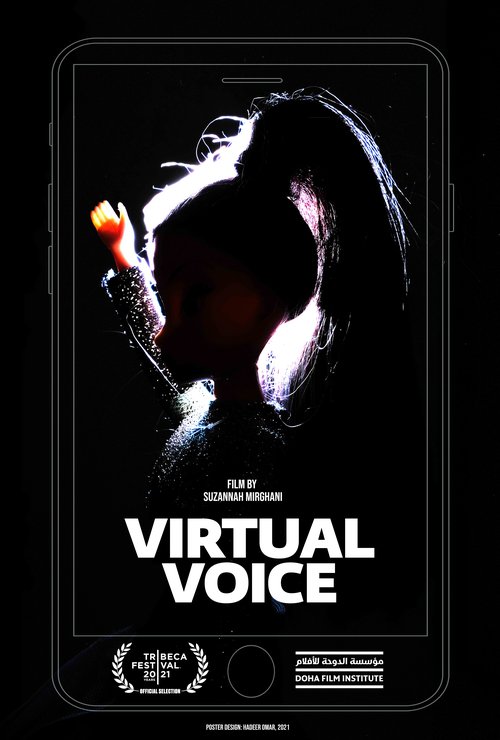 Synopsis:
"This is a satirical review of our times. Suzi doll is an ego-warrior. My online avatar, marching to the algorithms of social media. She is lit by temporary outrage. A trending indignation. A passion that is fashion. A politics of the popular. Her activism is abstract. Her help is hypothetical. We know many girls like Suzi, and many times we are her: vacuous virtual voices, echoing injustices."
She describes:
"In this digital satire, I ask a basic question: what has social distancing done to our humanity? Since the coronavirus pandemic, we have lived largely on screen—those with access, I mean. In an age of information, we are only too aware of deepening divisions between the over- and under-privileged. We know too much. We say too much. We say we care. We like, we repost, we share. But we protest through posturing. Through verbal irony, Suzi doll—my online avatar—exposes everyday contradictions in what we tell ourselves to pretend that everything is alright in a world that is falling apart. The film was made during a Doha Film Institute workshop, under the guidance of award-winning Cambodian filmmaker Rithy Panh. It was entirely shot on a mobile phone and through Zoom." (Virtual Voice - FilmFreeway)
Trailer: Virtual Voice | Trailer | Suzannah Mirghani on Vimeo
Al-Sit (2020)
Al-Sit (2020, Sudan/Qatar) is currently screening on Netflix Middle East and won the Canal+ Award at Clermont-Ferrand Short Film Festival in 2021 as well as 6 Academy Award qualifying prizes at Tampere Film Festival; LA Shorts; BronzeLens; New Orleans Film Festival; AFI Fest; and Interfilm Berlin. The film takes place in Sudan and deals with clashes of traditional and modern ideals.
Synopsis:
"In a cotton-farming village in Sudan, 15-year-old Nafisa has a crush on Babiker, but her parents have arranged her marriage to Nadir, a young Sudanese businessman living abroad. Nafisa's grandmother Al-Sit, the powerful village matriarch, has her own plans for Nafisa's future. But can Nafisa choose for herself?" (Al-Sit - FilmFreeway)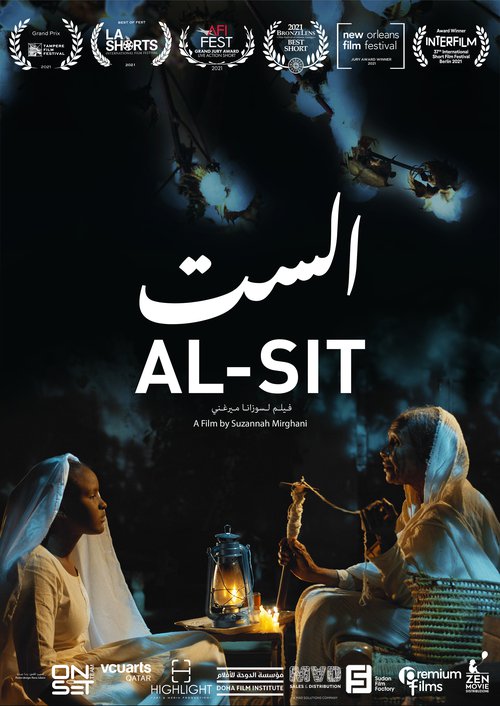 On FilmFreeway she notes:
"Everyone has their own selfish reason for why 15-year-old Nafisa's arranged marriage should or should not happen, everyone apart from the bride-to-be. In Sudan, I met many young girls like Nafisa: teenagers living on the margins of their own lives, watching silently as others make important decisions on their behalf. Many girls do not stand up for themselves because they believe they have no option. In this film, I explore the possibility of a young girl making a statement against all odds. That is a seemingly simple statement: choosing who to love. This film gives voice to young girls like Nafisa.
Filmmaking in Sudan is finally beginning to flourish after decades of prohibition and neglect. Sudan is overflowing with talent, but there is little opportunity to show it. We made this film with a 99% Sudanese cast and crew (and 1% Lebanese). Many of the cast members (including Mihad Murtada who played Nafisa, and Mohammed Magdi who played Nadir) are first-time actors."
Trailer: AL-SIT | Short Trailer | Suzannah Mirghani (vimeo.com)
AL-SIT director's intro: AL-SIT Intro | Suzannah Mirghani (vimeo.com)
Virtual Voice, 2021- Still 1

Virtual Voice, 2021- Still 2
All images/videos used on this page are copyrighted by the artists, unless stated otherwise.
Back to top
Back to all artists