New Exhibition by Marisa Cornejo [26.02.22]
Marisa Cornejo is currently exhibiting her work at the Museum of Migration and Human Rights in Lausanne, Switzerland. The exhibition is called 'Les disparus d'Amérique latine' (The Disappeared of Latin America). The topic of the exhibition is the dictatorships of the 70s and 80s in South America.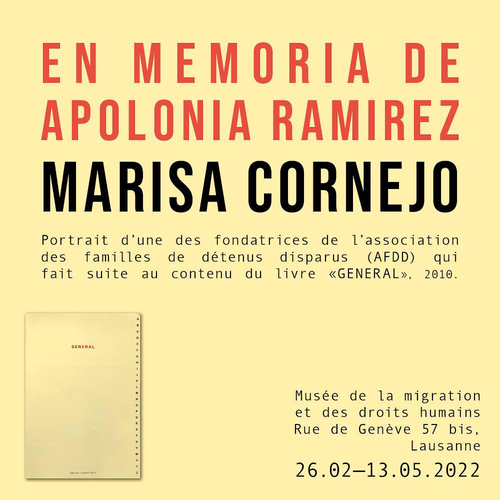 In collaboration between several committees for the defense of human rights and the memory of history in different Latin American countries, the exhibition present the different facets of the issue of the 'disappeared' - a reality that is still painful since many cases remain unsolved.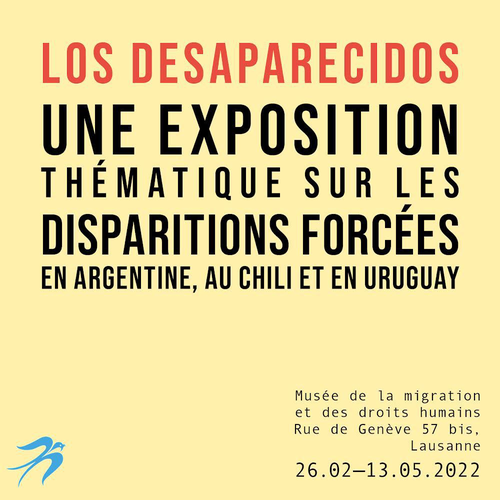 The exhibition lasts from February 26 to May 21, 2022.
For more information, check out the museum's Facebook Page here.