Recent Lectures by Katarzyna Grabska
Our senior researcher, Katarzyna Grabska, has recently given lectures on her research with the INSPIRE project.
"The challenges of practicing three curatorial decolonial projects in Switzerland: INSPIRE, Lectures Alternatives, and Seeds of Infinite Possibilities"
The lecture was given together with one of the INSPIRE exiled artist, Marisa Cornejo, at Ecole de Louvre - a programme for museology students at the University of Neuchâtel on December 9, 2021.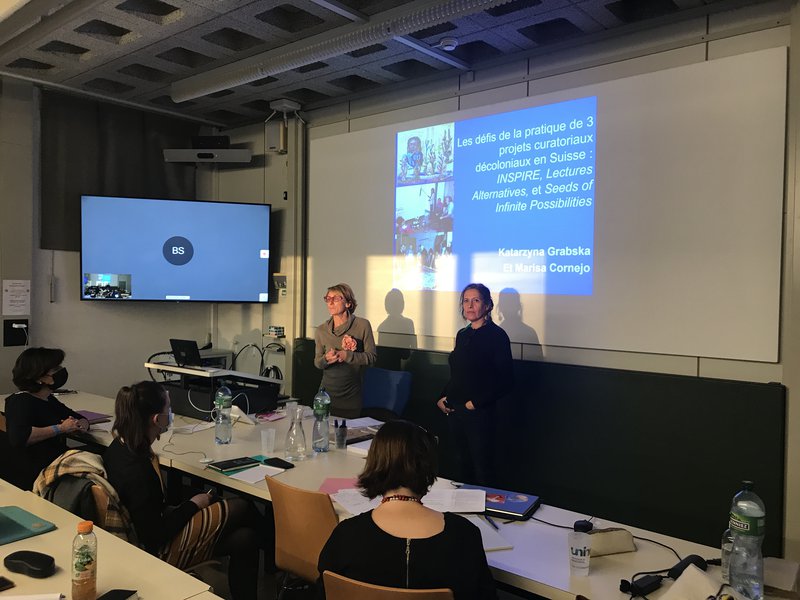 "Shifting Form: the meaning of form and inspiration for translocal politically engaged artists"
The lecture was given to bachelor students at the Global Citizenship Programme, Webster University, Geneva on December 10, 2021.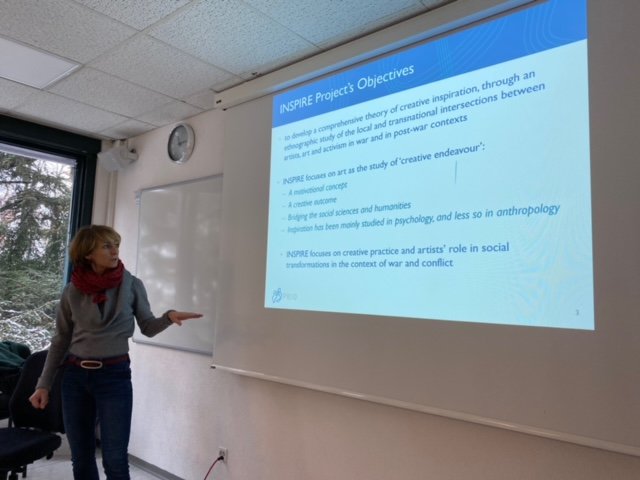 "Kandakas and Mehairas: the emergence of creative citizenship through women's music in Sudan"
The lecture was given to the Institute of Ethnology, University of Neuchâtel, Switzerland on December 16, 2021. The same lecture was also given to the Polish Ethnography Association - Duzy Pokoj - "Travelling with Ethnography" on November 11, 2021.