Hangama Amiri To Take Part in Group Exhibition "Narrative Threads" Curated by Alison Weaver, Opening 13.01.23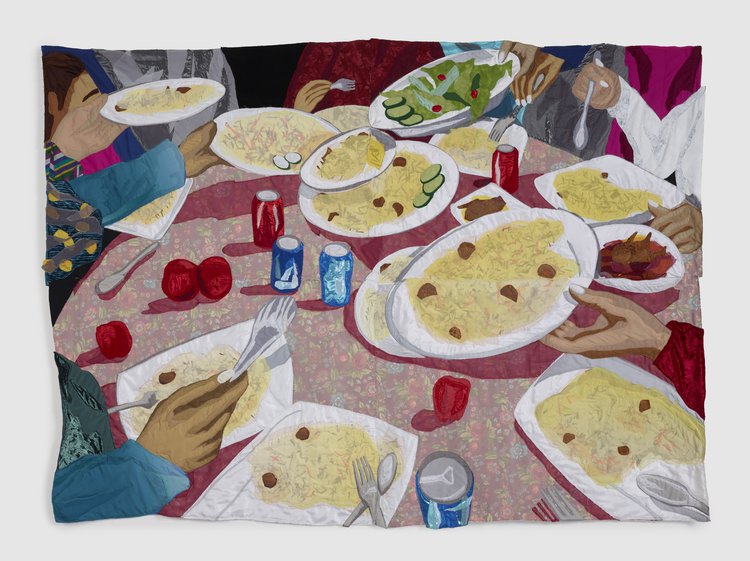 Mehmana/Guests. 2022 – Chiffon, muslin, cotton, polyester, silk, velvet, vinyl, ikat-print, suede, and found fabric – 62" X 83" Courtesy of the artist and Cooper Cole, Toronto
Visual artist Hangama Amiri will take part in the group exhibition "Narrative Threads: Fiber Art Today" curated by Alison Weaver for the Moody Centre for The Arts in Houston.
The exhibition highlights artists who create fibre-based media which simultaneously explore personal and political themes. From the Moody Centre for the Arts website:
"For several featured artists, who identify as women, LGBTQ+, and persons of color, textiles are often seen as carriers of cultural meaning that have the power to expand the breadth of voices represented in art and draw attention to personal experiences and histories of repression."
The exhibition will run from January 13 to May 13 2023 at the Moody Centre for the Arts in Houston
Hangama Amiri is known by her fibre based artworks in which she often mixes fabrics such as chiffon, muslin, cotton and silk along with paper in her creative practice. She creates vibrant and intentionally constructed artworks where themes of gender, social norms, exile and memory are imbedded with personal memories resulting in what can be described as a narrative based practice. Read more about Hangama's artistic practice and the symbolic reasoning behind her interest in working with textiles in her INSPIRE profile.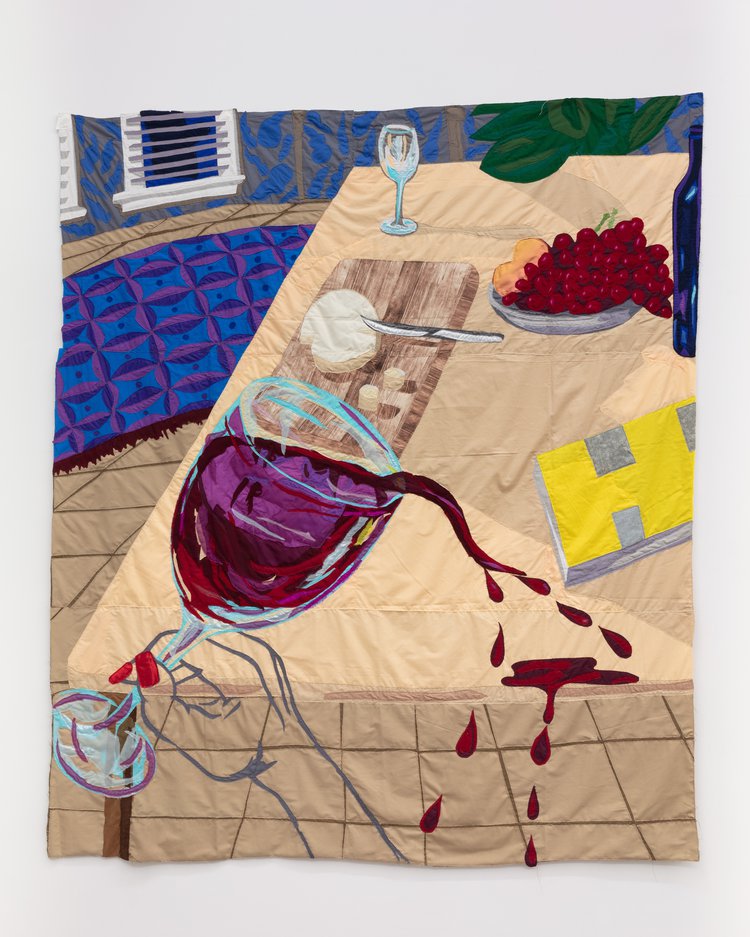 Late by Myself. 2021 – Chiffon, muslin, cotton, polyester, silk, suede, and color pencil – 92" X 79" Courtesy of the artist and Cooper Cole, Toronto