Gervais Tomadiatunga on Tour With the Show Utopia / Les Sauvages
Gervais Tomadiatunga is one of the dancers in the show Utopia / Les Sauvages. They are currently on tour in France.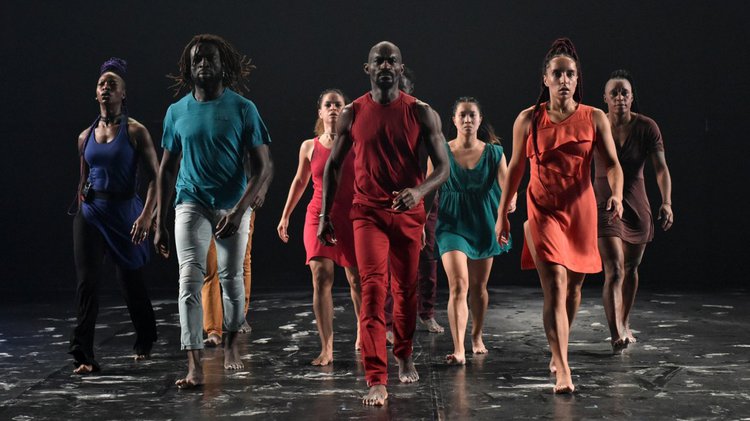 Utopia / Les Sauvages - DeLaVallet Bidiefono
Utopia / Les Sauvages
DeLaVallet Bidiefono - Baninga Company
From Utopia / Les Sauvages the power of the group is immediately born in a striking vitality, voluntarily directed towards the public.
DeLaVallet Bidiefono deploys fragments of nomadic lives, wanderers or passengers in search of elsewhere, of different colors and origins, each living their own exile. Taming oneself, meeting the other and feeding on him, his story and sometimes entering into a struggle with him. A salutary body to body when the stage becomes the territory of exploration of a living together, to get to know each other and find harmony.
A breath of energy is offered to us, spectators of this tireless drive punctuated live by percussion, electro sounds and by the text of Dieudonné Niangouna, just as committed as the dance. And in this subtle tour de force of the choreographer, the journey of the traveller-dancer-nomad resounds like a crying will to live.
For more information and tickets click here.