Artist Spotlight: Richard Lusakumunu
Since the start of the INSPIRE research project in January 2020, the platform has grown with so many wonderful artists. Every month we wish to highlight one of them. We start with the painter Richard Lusakumunu.
Grown up in Democratic Republic of the Congo (DRC), fled to Greece in 2017, and now living in France, Richard's life is full of stories from the people he has encountered on his journey. Painting has become the tool Richard uses to express these stories.
Painting has always been part of Richard's life. His father, a graphic artist, taught his son to paint from an early age. He remembers being 4-years old and watching his father paint the walls in their home. When his father was not looking, he would look at all the colours and mixing them up, to his father's frustration. 'I remember feeling pure joy in that moment', Richard says.
These days, Richard views art as therapy. It is people who inspires him - their experiences, problems and challenges in life. To paint becomes his solution to answer to the needs of these problems. In order to express such great emotions and experiences, one of the characteristics in his painting is the use of strong and vivid colours. Red, orange, yellow - colours that can give life to the stories, that can demonstrate movement, and empowerment.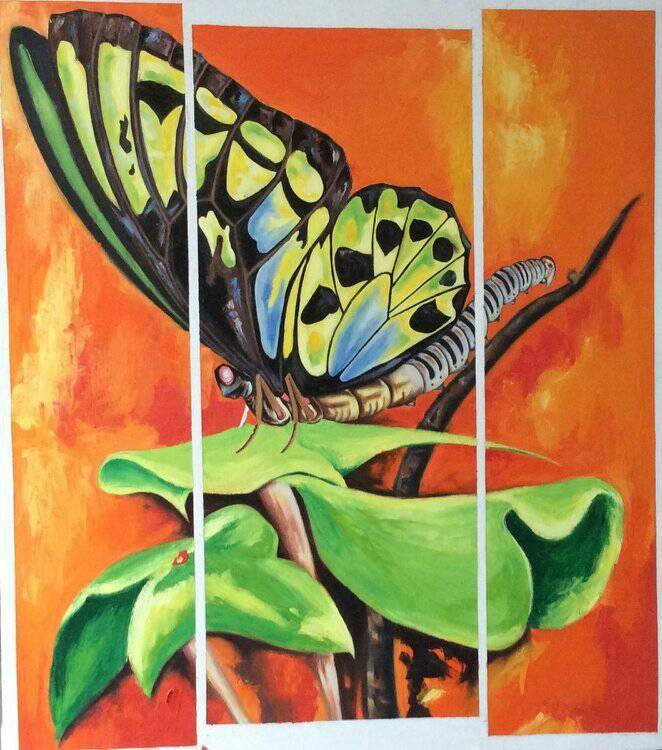 Metamorphosis
He has found his style as a figurative artists. Often, he focuses on a person and paints them a little different, but seldom in a way that makes it difficult for the audience to understand. 'I cannot be there, but if you see my paintings directly, you can have an idea about what I am doing. When you are alone with the painting, you can understand, you can have an idea about what I want to say'. With his exhibitions, he also usually finds a topic that connect all the places he has been in his life, and the stories he has encountered.
'You know, we are all human. So, I think there are not very big difference because our lives have a little bit of the same story. The final goal of my paintings, I hope, is to reflect 'the good life'.
When asked about his upcoming projects, Lusakumunu highlighs his first collection of NFT launching in July 2022 at his Opensea account 'Lusak's Art'. In this series, called 'Bantous Maska', Lusakumunu focuses on masks inspired by the Bantu style. Each work represents a particular characteristic of the masks that distinguish itself from other collections found on the OPENSEA platform.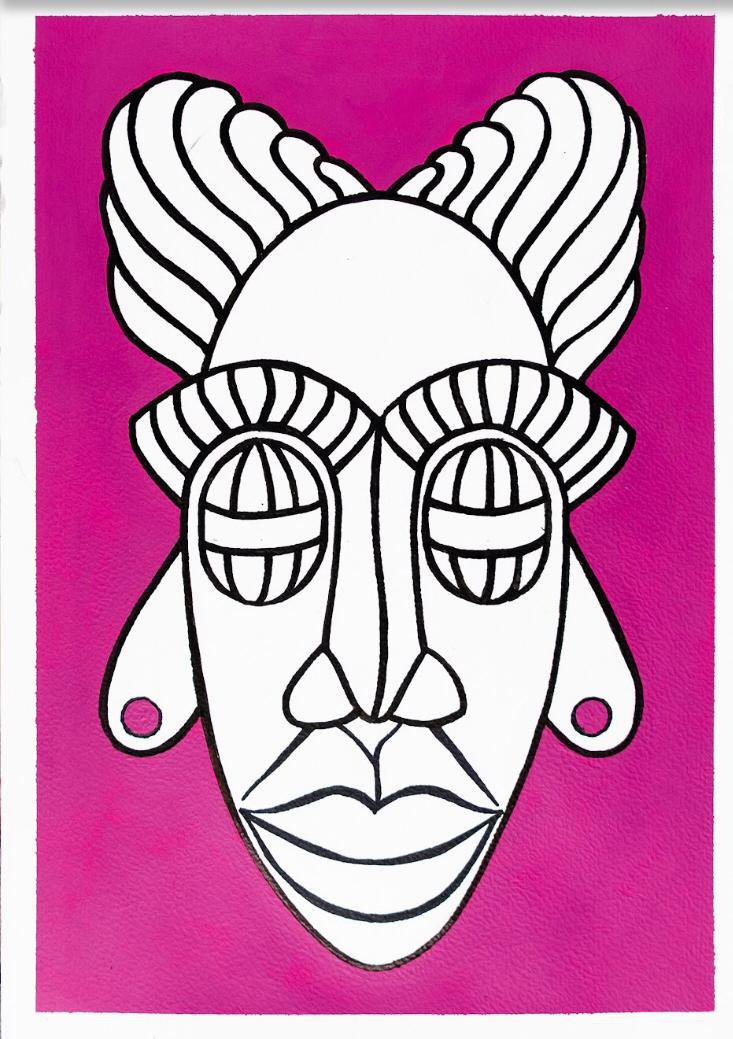 Bantou Maska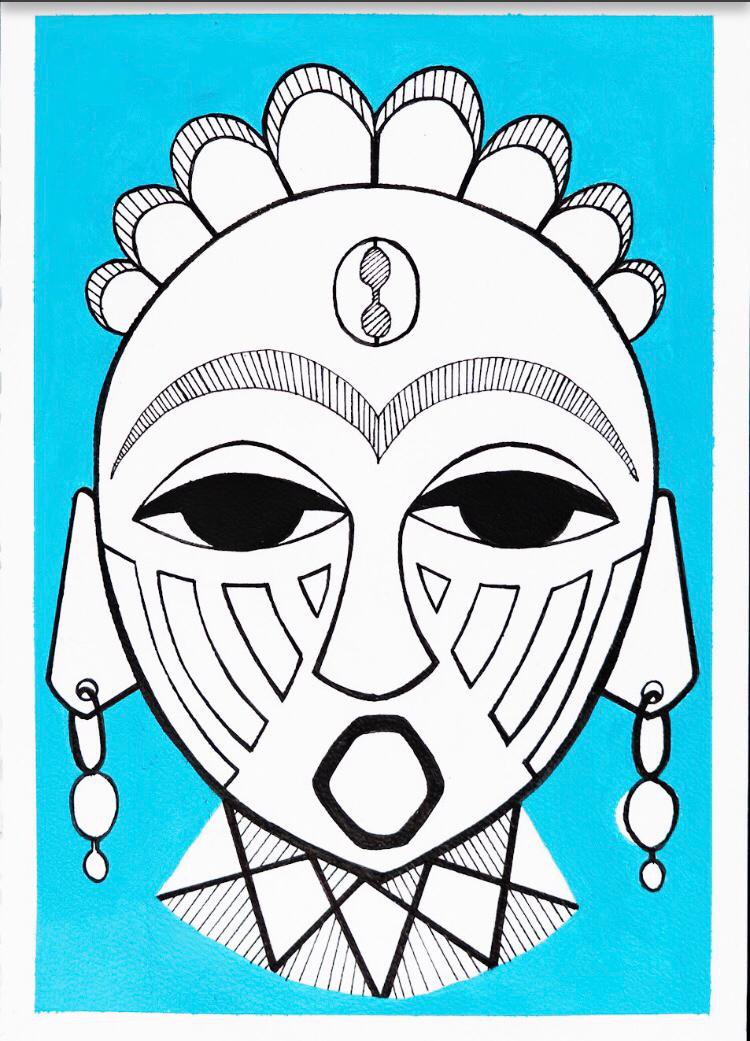 Hope | Bantou Maska
If you would like to talk to Lusakumunu, you can reach him through his discord account 'Lusak's Art'.