Artist Spotlight: Faytinga
On the last day of the month, it is time to highlight another artist from the INSPIRE platform. For the month of June, we spoke with the outstanding Eritrean singer and musician Faytinga.

Dahab Faid Tinga (b. 1962), known by the name Faytinga, is a singer and musician from Eritrea. Daughter to a Kunama father and a Tigrinya mother, Faytinga draws her music from her multicultural and bilingual background. Ever since she was a child she has loved to sing and dance. Being able to explore her creative sides in her childhood helped her to find her voice, Faytinga says.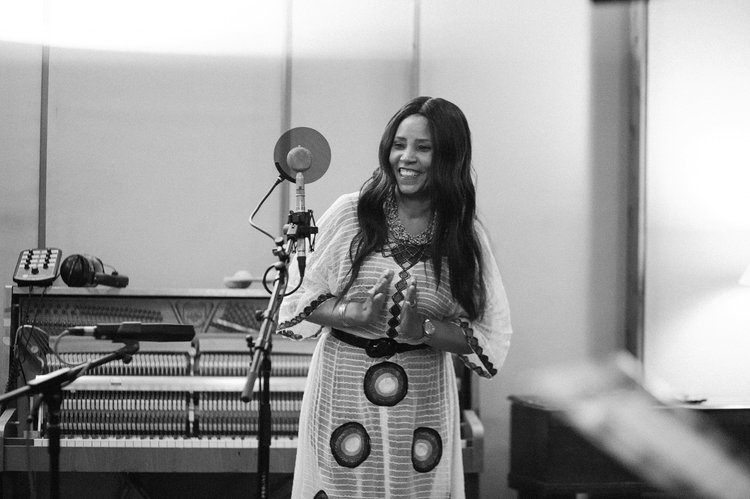 Faytinga in Studio Pigale in Paris, France (March, 2022). Photo: Maria Jarzyna
Faytinga's upbringing was, however, not just filled with the happiness of music and dance. Her father and several of her half-brothers were revered freedom fighters among the Kunama people. Already at the age of 14, Faytinga joined the liberation struggle and became a combatant during the Eritrean War of Independence until the liberation in 1991. Fortunately for Faytinga, she soon discovered that it was possible to combine her talent in music with being a freedom fighter.
As the first woman freedom fighter of the Kunama ethnic group, Faytinga was assigned to the culture group of the Eritrean People's Liberation Front (EPLF) in 1979. By singing freedom songs in the Kunama language, the aim was to apprise the Kunama people about the struggle for independence, in which Faytinga used her songs as a message of hope and determination.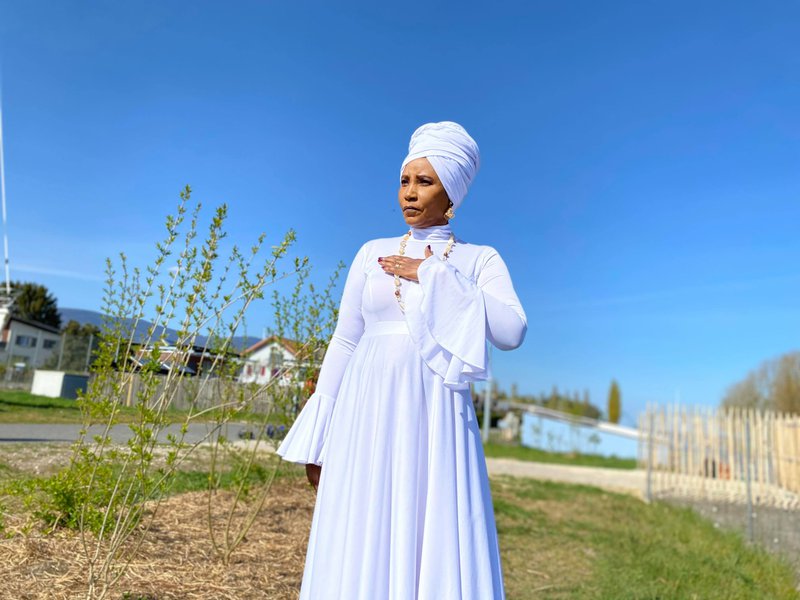 There is no doubt that Faytinga's experience in the battlefield has had a huge impact on her life. When talking about her artistic work, Faytinga divides it into two periods: before and after the independence of Eritrea in 1991. Before 1991, she mainly related her artistic practice to the struggle for independence, except for a few other society-related issues like women's rights. After the independence, Faytinga started to address more broader themes. Although they were generally related to peace, for Faytinga they somehow also felt disturbing in a way.
'Having been a fighter for 11 years and then becoming "normal" again and reintegrating in the community was not easy', Faytinga explains. Thus, the themes she addressed where not always the easy ones. 'Love, life, culture shock, and the expectations that we as veteran fighters and the people being freed from the colonisation, had come with its own trends of challenges. And I had to take my part and try to deal with it'.
As a battle-hardened ambassador of peace and creative growth, Faytinga's inspiration comes from a strong will within her that urge her to cope with and reinvent her feelings in response to what is happening around her. Whether it is the struggle for independence, women's rights, peace, justice or love, Faytinga knows that these topics inspire her to act and do something to make the world a better place, whether it is singing or some other type of performance.
In the process of finding back to 'normality', Faytinga also started to revisit and dig deeper in her father's Kunama background. She had always been eager to learn and practice her father's culture, but now she felt that she could address the themes of the Kunama ethnic community through her own music and artistic practice. 'In the battlefield, in one way or the other, you were creating and forming a unique culture of your own as in many other parts of the world that struggle for independence and/or justice. The more I started diving into the community, the more I realised that there are lots of themes to be raised and spoken about'. One of these themes Faytinga found in the beautiful songs from cultural events related to the daily life or seasons of the year. She always tries to study and re-perform the songs that were sung by the people for centuries as a way of expressing their lifestyle, the festivals they made, as well as the hardships they went through.
'I love to show the world the cultural traditions and philosophy of my people, and I love doing it again and again. Most of my work is a representation of the beautiful cultural uniqueness of my people and the voice I want to express myself. Nevertheless, as love, peace and justice are some of the main themes all over the world, I believe my artistic work encompasses unlimited geographical and societal context'.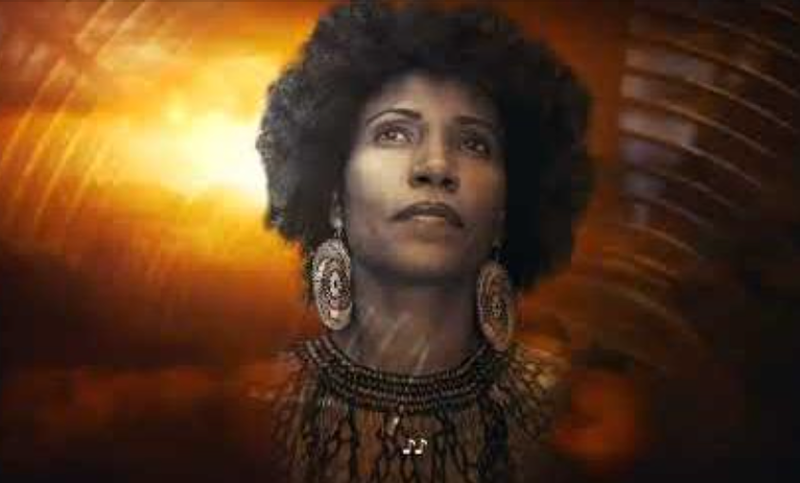 Faytinga just released a new song called 'Fishaley' (ፍሻለይ) to commemorate this year Eritrean Martyrs' Day. You can listen to Faytinga's songs on all main digital music platforms, including Spotify and YouTube.
In Aigle, Switzerland this weekend? Saturday 2 July, at 9.30pm, Faytinga is having a free concert at the festival Fête des Couleurs 2022 - Festival du monde. The festival is arranged by The Planchette Community Service – a solidarity service of the Evangelical Reformed Church of the Canton of Vaud – and is part of their programme for multicultural and intercultural exchange. The Fête des Couleurs, which has become a festival over the years, is the icing on the cake, highlighting a neighbourhood and people from every walk of life.